Dannon Fruit on the Bottom Yogurt, Lowfat, Mixed Berry, 6 oz (170 g)
Item#033W564630140001 | Model#56463014

Customer Ratings & Reviews
Product Description
Since 1942. 1% milkfat. Grade A. Contains active yogurt cultures including L. acidophilus. Live & active cultures (Meets National Yogurt Association criteria for live and active culture yogurt). 99% fat free.
Directions: Keep refrigerated.Ingredients: Cultured Grade A Low Fat Milk, Fructose Syrup, Strawberries, Sugar, High Fructose Corn Syrup, Blueberries, Fructose, Blackberries, Raspberries, Contains Less than 1% of Modified Corn Starch, Corn Starch, Pectin, Kosher Gelatin, Natural Flavor, Malic Acid, Carmine and Carrot Juice Concentrate (for Color), Disodium Phosphate, Tricalcium Phosphate.
Added on May 18, 2010
mygofer Can Help
mygofer Guarantees, Policies & Agreements
mygofer return and exchange policy
Satisfaction guaranteed or your money back. Restocking, cancellation or other restrictions may apply. Learn More
mygofer purchase protect plan
If there's ever a problem with your product, a protection agreement can provide you with peace of mind. Find out how.
0 Reviews have been submitted for this product
You get to post the first review, you lucky dog you.
Specifications
General Information:
HasNutrition:
yes
Extended Size:
6 oz (170 g)
Depth:
3.10
Weight:
6.32
Height:
2.85
ServingsPerContainer:
1
Product Line:
Fruit on the Bottom
ServingSizeText:
1container
Width:
3.10
Calories from Fat:
15.00
Total Fat:
1.50g 2%
Calories:
140.00
Cholesterol:
5.00mg 2%
Sodium:
100.00mg 4%
Saturated Fat:
1.00g 5%
Total Carbohydrate:
26.00g 9%
Dietary Fiber:
-1.00g 2%
Sugars:
23.00g
Protein:
6.00g 12%
Calcium:
20%
Trans Fat:
0.00g
Potassium:
270.00mg 8%
Vitamin B12:
10%
Phosphorus:
15%
ServingSize-InGrams:
170.00g
Riboflavin:
20%
Others:
Drinkable:
No
Kid Friendly:
No
Low or Fat Free:
Yes
Organic:
No
Size:
Single serving
Related Products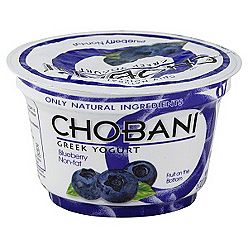 0% fat. Only natural ingredients. ...
2% low fat. Only natural ...
2% low fat. Fruit on ...