Related Products
The Craftsman Gas Weedwacker & ...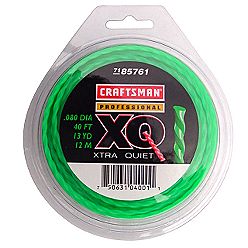 The 40 foot silent line ...
The 16 Inch Remington Electric ...
It's time to move outdoors and that means getting the yard ready for the season. myofer.com can helo with a large selection for fertilizers, gardening tools and a wide assortment of power equipment we can help you get the job done. Unlike other online stores, mygofer.com will get you your order the same day you order it, meaning that desperately hungry plants won't have to wait for the nutrients they need. With tools from leading brands like Craftsman and Black & Decker, trimmers and clippers from Weedeater and fertilizer from Scott's, you will be able to maintain your lawn with little extra effort in the shopping department. If you're looking for great products at the best prices, they're only a click away at mygofer.com.