Sony PS3 MLB® 09: The Show™ Video Game
Item#05896443000 | Model#MLB 09 THE SHOW PS3 98180
Special Offers

Free Shipping

Offer ends 10-Jul-2013 See details.
Location of Rewards Numbers
SM
Your Member number and PIN are located on the back of your Shop Your Way RewardsSM card.
If you've lost or misplaced your card or numbers visit ShopYourWayRewards.com.
About Shop Your Way Rewards
SM
It's our free program that rewards our best customers. As a Shop Your Way Rewards you earn Points when you buy the things you want and need. Then you redeem those Points online or in store at Sears, Kmart, Lands' End, the great indoors, Sears Home Services, Sears Auto and mygofer. The more you shop, the faster your Points and special benefits pile up. It's a simple, fun and exciting way to shop.
About Shop Your Way Rewards
SM

VIP Levels

Our VIP Program is our way of saying thanks and recognizing our best Shop Your Way Rewards SM Members. There are three VIP levels: Silver, Gold and Platinum. Levels are determined by the dollar amount you spend annually. The more you spend in a year, the higher your status and the more benefits you enjoy. VIP benefits include special bonus Points, a personalized Member card, a dedicated 800 phone number and other exclusive offers.

Level

Annual spend threshold level

VIP Silver

: $2,500 annual spend

VIP Gold

: $5,000 annual spend

VIP Platinum

: $10,000 annual spend
About Shop Your Way Rewards
SM

Points

As a Shop Your Way Rewards Member, you earn 10 Points for every $1 you spend on Qualifying purchases. Plus, you'll receive exclusive deals and bonus offers that will help you pile up Points even faster.Want to see how many points you'll earn? Or how many points you need to buy something special? Use the My Points Converter. It helps you determine the value of your Points and purchases, including any bonus offers.

Customer Service Notification

Due to enhancements we are making to Shop Your Way Rewards, the posting of rewards activity is taking several days longer than normal. Your point balance may not reflect your most recent purchase or redemption activity. Thank you for your patience as we upgrade our systems to better serve you.
My Points Converter
Shop Your Way Rewards
SM

Terms
Your Purchase Amount:
The price of your purchase before sales tax
Your Points:
The number of Points in your account or the number of Points required / earned for a purchase
Bonus Points Multiplier:
Enter the multiplier for your bonus offer (i.e. 2X points, 3x points, etc.)
Points have a value of:
Cash value of your Points
Product Description
Sony's top-tier baseball series hits '09 with a slew of improvements, new features and added details. Road to the Show is back once again, this time introducing interactive training to improve player abilities and performance in a variety of skill sets. Franchise Mode is also going deeper, adding items such as salary arbitration and September call-ups. Adding to the online feature set, MLB '09: The Show introduces Online Season Leagues to allow players to hold fully functional drafts and utilize a flex schedule, allowing players to play games ahead of the schedule. Users can also access a new Roster Vault to tweak player attributes, appearance, and accessories to create the ideal roster.
Road to the Show 3.0 - Fans can play offense and defense from a custom-created player's perspective. Includes interactive training, a new steal/lead-off system and coach interactions.
Franchise Mode 2.0 - MLB '09: The Show features the 40-man roster. Franchise Mode improvements also offer Salary Arbitration, Waiver Transactions, and September call-ups.
Online Season Leagues - Online Season Leagues are available, allowing players to hold fully functional drafts and utilize Flex Schedules.
Training/Practice Drills - You have the ability to choose from a number of Training/Practice drills, providing players the chance to improve existing skill sets.
Additional Animations - MLB '09: The Show features more than 700 new gameplay animations, more than 400 new presentation animations, and more than 150 personalized pitcher and batter animations.
Custom Music, Fan Yells & Chants - Using the My MLB Music feature, players can store their favorite music for play in the game. Edit tracks to assign batter walk-up music or record your own voice and assign it to play for the situation of your choice.
Replay Vault - Store highlight reel replays to your PS3 hard drive as a movie file and play them back at your leisure. Additionally, you can even access an end of game replay for the most exciting plays of the game.
Mascots - This year every team mascot is available, performing signature moves during each game to pump up the crowd.
Roster Vault - Players can create the ideal roster offline by adjusting player attributes, appearance, accessories, etc. and saving them.
Updated Fielding - Fielders now have more dynamic reactions and take different routes to run down hit balls. New hotshot plays are included; depending on a player's attribute level, they can misplay balls or drop a ball that's too hot to handle.
Added on July 26, 2010
Back to Top
mygofer Can Help
mygofer Guarantees, Policies & Agreements
mygofer return and exchange policy
Satisfaction guaranteed or your money back. Restocking, cancellation or other restrictions may apply. Learn More
mygofer purchase protect plan
If there's ever a problem with your product, a protection agreement can provide you with peace of mind. Find out how.
Customer Ratings And Reviews
Overall, others give this:
1 Reviewers
(25.0%) would recommend this to a friend.
Related Products
A devastating weapon Iron Man ...
MLB 12: The Show MLB ...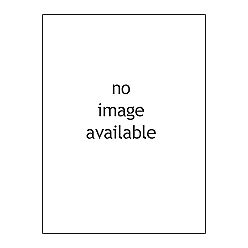 The leading sports entertainment video ...